Arlington Residential Solar Installations

Are you ready to start utilizing solar energy in your Arlington home?
If so, you've come to the right place. We are Apex Home Energy Savings, and we are your premier source for solar power in Arlington and the surrounding areas. Whether you are looking to take advantage of solar panels to create energy independence in your home, save money on your utility bills, lower your greenhouse gas emissions or to enjoy reliable energy even through blackouts, our experts can help you install the right system for your needs.
Solar has never been more affordable.
Many homeowners have put off going solar for years because, until recently, the upfront price of solar has been difficult to swallow. Luckily, all of that has changed. Solar has now become one of the cheapest forms of energy available, and this is due, in large part, to the drastic drop in the price of solar equipment over the past few years. There are also many rebates and tax incentives that help to make solar power even more affordable, such as the Residential Renewable Energy Tax.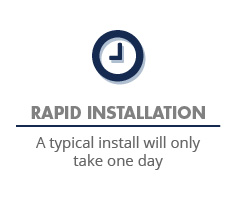 Let Apex Home Energy Savings help you go solar today!
With the price of solar power at an all-time low and the many benefits that solar energy brings, there's truly never been a better time to consider installing solar panels onto your home. At Apex Home Energy Savings, we can help you determine if your home is right for solar, and we even offer free home energy audits to help you determine the other ways you can save money and energy every month.
Contact us today to get started.