Austin Residential Solar Installations

Are you looking to save energy on a monthly basis?
If so, you've come to the right place. We are Apex Home Energy Savings, your go-to solar energy company in Austin and the surrounding areas. We design and install solar power systems that can help you save energy and increase the value of your home. The best part about working with Apex Home Energy Savings is that our experts will not only design and install your solar panels, as well as the system as a whole, we'll also continue to monitor them to ensure that you'll continue to enjoy the benefits of solar energy for years to come.
Why choose Apex Home Energy Savings?
The solar industry has been growing fast over the last few years, and there are now many companies you could turn to for your solar energy system, but if you want to make the most out of your solar investment, you need to turn to Apex Home Energy Savings. Our team of technical specialists are highly skilled, knowledgeable and experienced, and we ensure that they are always a step ahead of the competition with ongoing training. We also have top-of-the-line diagnostic testing, and we operate under the highest standards of quality control for each and every project we tackle.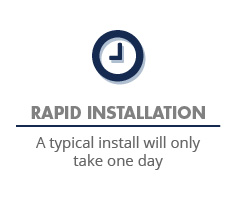 Take the first step towards energy efficiency with Apex.
Are solar panels the right option for your Austin home? The experts at Apex Home Energy Savings can help! Take the first steps towards enjoying a more energy efficient home with a solar power system by contacting us today.
Contact us today to start enjoying the many benefits of going solar in Austin.