Residential Solar Installations

Save more every month with solar energy!
When it comes to renewable energy, nothing quite compares to solar energy. Not only is using solar power great for the environment, but it can also help you save big every single month. Many homeowners believe that solar panels are simply too expensive and that they won't ever recoup their investment, but you'll be glad to know that this simply isn't true. In the first year alone, the majority of residential solar customers recoup 30 percent of their investment from the federal government, as well as an additional 10 to 15 percent in returns from their utility companies.
Turn to Apex Home Energy Savings for residential solar panel installation.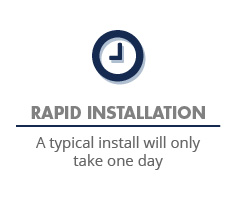 Apex Energy is your go-to team for solar panel installations in Granbury. We offer only the best products in the industry, and with each and every install, we do everything in our power to make sure that your solar power system will work effectively and save you money.
Before we install your solar panels, we will create complete plans for your installation. These design plans include all of the system's components, such as solar panels and inverters. In addition to installing your solar panels, we will also take care of the necessary inspections and permits, so that you don't have to worry about a thing. With us, you can start earning the benefits of solar energy right away!
Is a solar energy system the right option for your home? Contact us today to find out!